"Strengthen, Lengthen, Balance Body Muscles"


Before you join a class take our Orientation Session.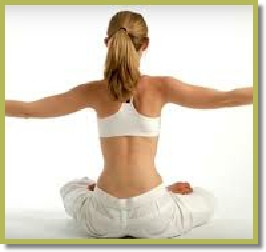 BEGINNER MAT: Designed for less active people as well as those new to the STOTT Pilates™ exercises. Introduces you to the basic principles of STOTT Pilates™ , as well as key stretching and strengthening mat exercises.
ESSENTIAL & INTERMEDIATE: This class is for people who have gotten a good grasp of the foundation STOTT Pilates™ moves and are ready to incorporate more exercises at a more continuous pace. This class may incorporate some power moves as well as exercises with the ball.
BAND CLASS: This class incorporates the mat exercises as well as exercises done with the Flexband. Depending on the level of the class, the band can be used to add support to the body and make an exercise easier to do or it can also add more resistance to an exercise therefore demanding more from the body. The band is very useful in gaining stability and strength of the torso and can also help sculpt and tone the arms, legs, and back. Various resistances of bands are available and the bands are non-latex material so those with allergies to latex need not worry.
ARC BARREL: The exercises done in this class revolve around the arc barrel. Exercises may be similar to those people have done on a ball but here proper stability is achieved without having the concern of rolling off a ball. The arc Barrel also offers several unique exercises that allow the back, shoulders, chest and hips to stretch. This is also a good class for those with back and neck issues; a person can get support from the barrel and not stress and strain the neck or back while strengthening the muscles needed to help balance the body.
STABILITY: This is a beginner/essential level class that promotes the connection of the stabilizing muscles around the joints as well as increasing the strength of the mobilizing muscles. This class often makes use of the barrel and the Flexband and one will find exercises that work stronger on body alignment and balance

Class Descriptions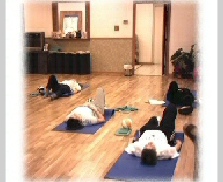 Individualized attention is an important part of STOTT Pilates™ ™ instruction. We keep the classes small so that we can provide participants with as much customized guidance as possible. A class will have a maximum of 10 people.
Classes are made up of a variety of ages with men and women participating.
. Modifications are pointed out so moves can be adjusted to suit a persons strengths.
Orientation Session: To enable you to get the most from our group classes we recommend a private orientation session to help you learn basic techniques and to see if your body has any specific issues.. An orientation can be scheduled upon request by sending us an e-mail or calling us at (901) 674-1679.
Special body issues include: Back pain, disc issues, shoulder injuries, recent surgery, neck issues, joint replacements, pregnancy,arthritis, wrist pain, tendinitis, and scoliosis to name a few. Pilates can often help but these issues need to be discussed and reviewed before attending a group session so a person can exercise safely and in a manner best suited for their needs.