"Strengthen, Lengthen, Balance Body Muscles" Monday
Essential Mat 10:00am
Beginner Mat 11:00am
Beginner Mat 5:30pm
Essential/Intermediate Misc. 6:30pm
Stability 7:30pm
Tuesday
Beginner/Essential 5:30pm
Wednesday
Essential Mat/Band 10:00am
Beginner Mat/Band 11:00am
Thursday
Intermediate Mat/Misc. 10:00am
Arc Barrel 6:00pm
Beginner Arc Barrel 7:00pm
Saturday
Intermediate/Advanced Mat 10:00am
Beginner Mat 11:00am
Basic Ballroom Dance 12:00pm
** Please contact the studio to reserve your spot in a class as space is limited. Schedule subject to change.
The following is our current schedule of group classes. View descriptions for information about all classes or click on individual class names for a description of that class only Please note: It is recommended that you consult with, and receive the consent of your physician before starting any exercise program.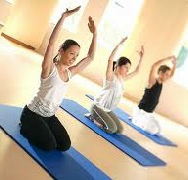 Registration: Call or E-mail us to check on space availability or request an orientation or private session (901-674--1679).
Class length: 55 minutes
Class size: Maximum of 10 students
Fees: Introductory Special $30
Includes one (1) orientation session, one (1) private session, and one (1) group session.
Group Sessions (paid by the month):
1 group per week : $65 for the month
2 group per week: $85 for the month.
3 group per week: $110 for the month
Month will start on date of first group session (February 16th to March 16th)
Private Sessions:
Individual Session: $65 per session
Block of 10 Sessions: $60 per session
Duet/Trio Sessions:
Contact Marsha for pricing and information.